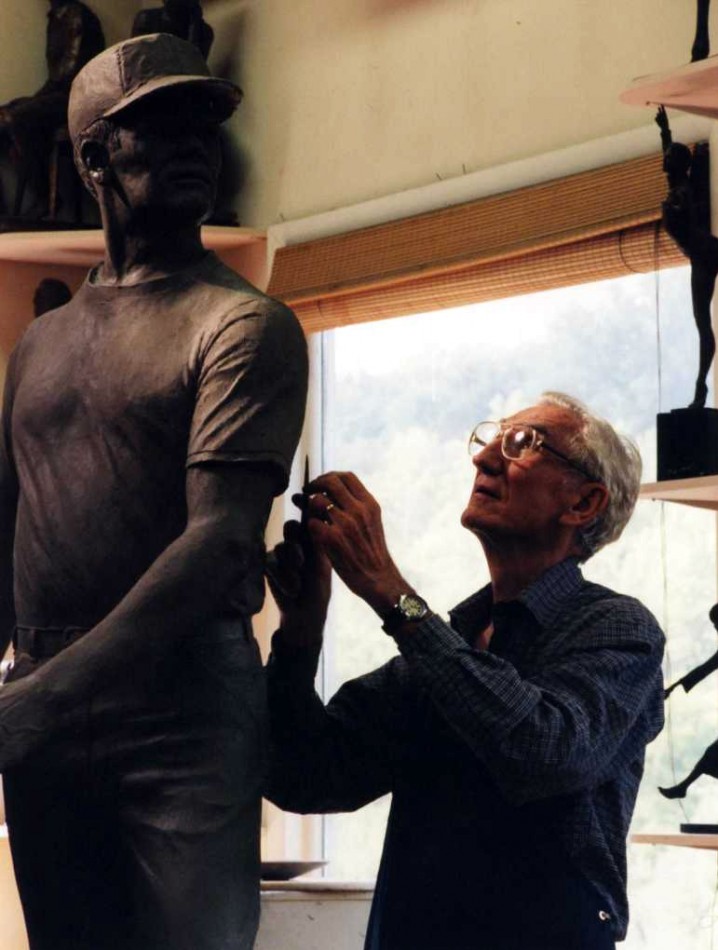 This man is Matt Large's artistic mentor, Charles Cropper Parks. Here's his bio:
In an ever changing and sometimes radical art world, Charles Parks has continued in the figurative tradition. For Parks the human figure is the most durable and universally understood symbol for the communication of ideas. Drawing from the Brandywine Valley's rich artistic tradition and natural beauty, Parks is inspired to express his insights on the human condition and man's relationship to the natural world. With skill and sensitivity, Charles Parks has created a body of over 500 sculptures spanning fifty five years, most of which have been created in his Bancroft Mill studio on the Brandywine in Wilmington.
Charles Parks was born in Virginia and moved to Delaware as a young boy. He was educated at the University of Delaware and the Pennsylvania Academy of Fine Arts in Philadelphia. Over the course of his prolific and continuing career, he has served on the president's Advisory Committee on the Fine Arts for the John F. Kennedy Center in Washington, DC and was the Trustee of the Delaware Art Museum. He is a past President of the National Sculpture Society and is an Academician in the National Academy of Design in New York City. He is also a Trustee at Brookgreen Gardens in South Carolina, the largest outdoor collection of American Classical sculpture, and five of his major works have been added to their permanent collection.
In addition to Parks' impressive list of professional memberships, he has received numerous honors including the Watrous Gold Medal from the National Academy of Design, and the Meiselman Prize for Classical Sculpture Society. Examples of Parks' work have been included in the following publications: American Art History and Culture by Wayne Craven, a prominent art historian; and Donald Martin Reynolds, in his book Masters of American Sculpture, recognizes Parks as being part of "Naturalism" and it's "indigenous strength within the tradition of American Art which will not wither".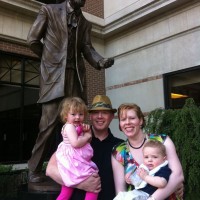 Wednesday, August 3rd, 2011 at 2:18 pm