Follow me on Facebook!!
http://www.facebook.com/MattLargeSculptureStudio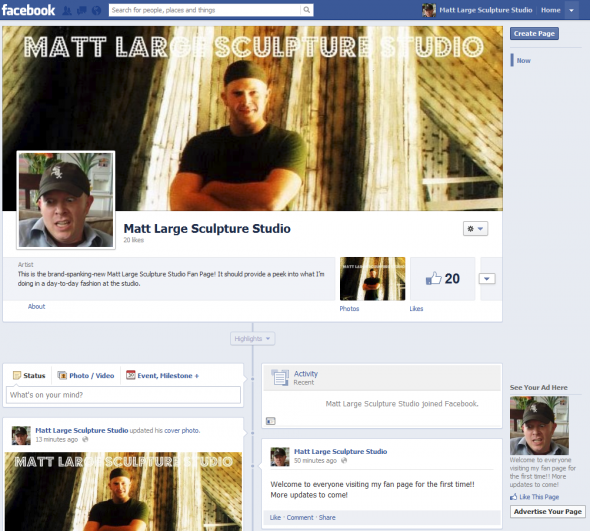 It was suggested that I create a Facebook fan page for Matt Large Sculpture Studio instead of combining business and family stuff on one page. Probably a good idea. I'll really try to update it on a regular basis with day-to-day stuff that's happening at my studio and upcoming events and shows. Also, I can post pics of my pieces in progress. My official webpage is a static resume and gallery site, so the Facebook fan page will be more quick and dirty…more fun. BTW, here's a short, silly video that I made to whet your appetite.
A few things that inspire a master sculptor…