Made the Top 50 out of over 1500 artists!!
Well, I didn't take home the grand prize, but I did get into the Top 50 at ArtPrize. That's not too shabby considering that there were over 1500 artists competing! I was in the #26-50 group and the people at ArtPrize don't give out your exact number that you placed, so theoretically, I could have been #26.
Here's a screen shot of my Top 50 placement (note that Top 50 is highlighted):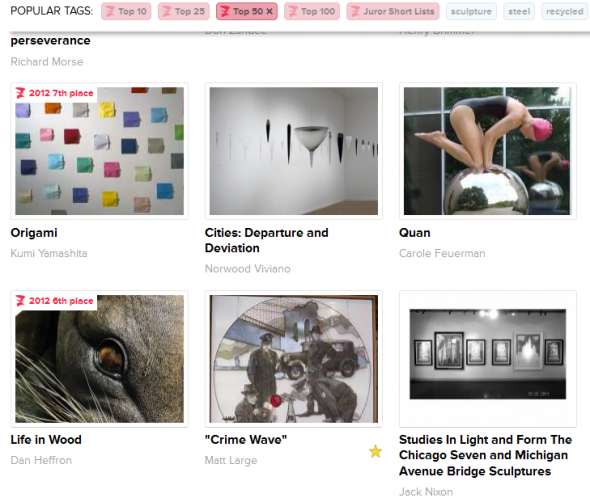 At this event, I literally gave out 10,000 business post cards. Yes, ten thousand. The Gerald R. Ford Presidential Museum, who was nice enough to host "Crime Wave", said that the official tally of visitors that walked through their doors for ArtPrize was 197,000 people, not counting all of the people that didn't want to brave the line and stayed outside. All in all, they believe that over 250,000 people visited the museum and I feel like I spoke to all of them.
Here's a shot of me and the Coxes, Amber, Ryan and their beautiful daughter from Ohio. Amber Cox originally posted this pic on her blog Amberwire.com.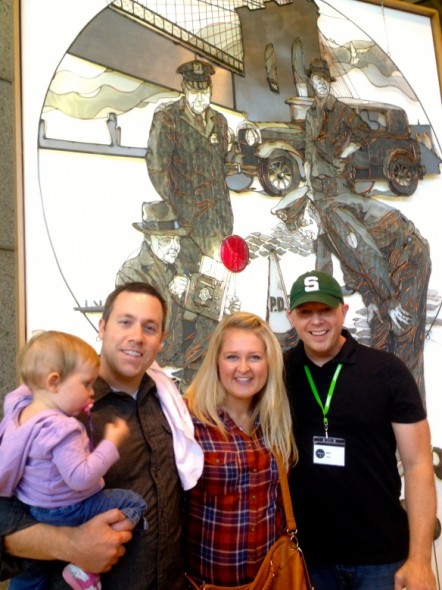 What a great experience I had. Special thanks go to the Deputy Director of the museum, Jim Kratsas, for allowing me to show there at such a great venue!