Today, I met Kathy Goralski.
She's the talented writer who came up with the winning solution for "Crime Wave", my who-done-it entry for ArtPrize. Her wonderfully devised solution was emailed to me along with scads of other theories, but hers was the clear winner. Her entry was concise, snappy and exuded that simple Film Noir type of movie plot.
I met her at Starbucks on the GVSU campus and she was thrilled with her prize, "Yorick 1940″. Here's a shot of what she won.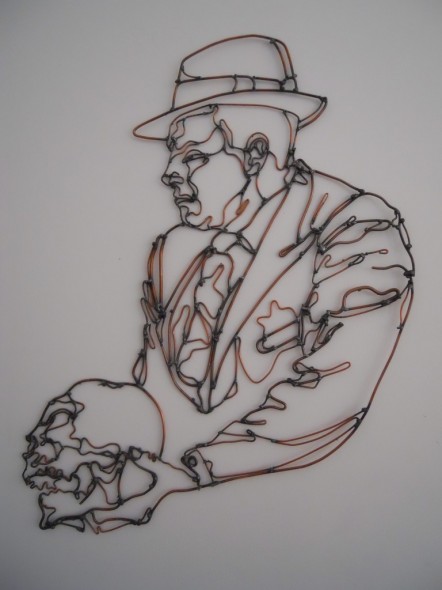 Thank you so much, Kathy, for your participation in my experiment to get people to really look at art! I was just as thrilled at her great crime story as she was with her new art!