Trail of Tears Commission Complete!!
As I mentioned in an earlier post, I was approached by the Trail of Tears Committee to create a bronze Bas Relief for Princeton, Kentucky's Trail of Tears Park. Two weeks ago, I picked up the finished piece and, with the help of my awesome dad, George W. Large II who was here for Thanksgiving, we've delivered it to Western Kentucky! Saturday the piece, titled "A Mother's Burden", will be unveiled!  I'm unable to attend, but my proud father will say a few words in my place. I'll attend the dedication in the spring. I can't post pics until tomorrow, but I wanted to let everybody know the news! Here's a sneak peek of the wax. It's just a teaser.  Pics to come!!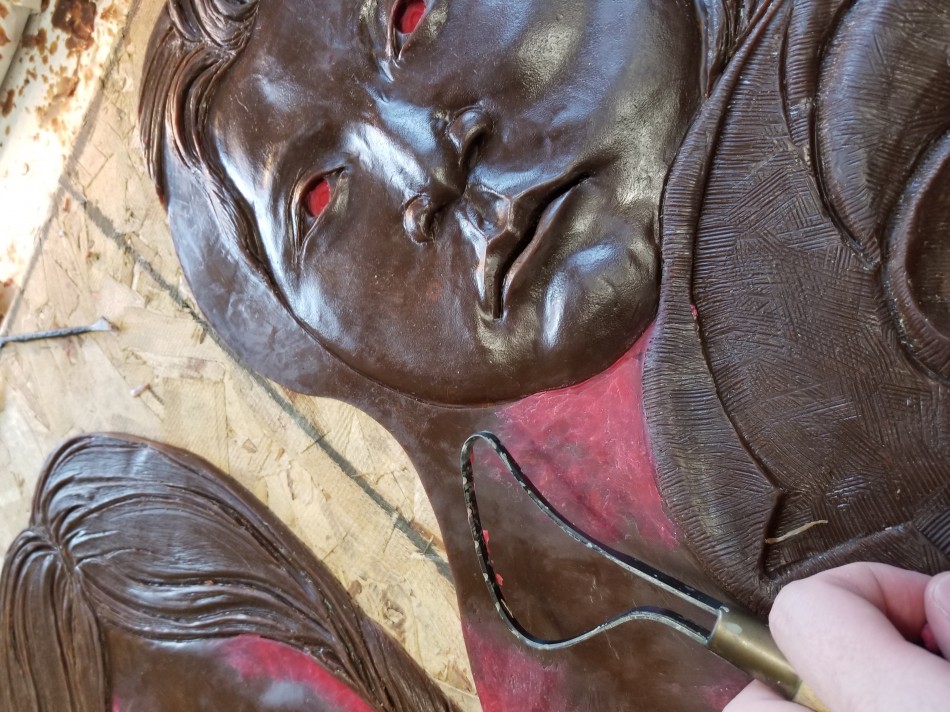 BTW, the foundry work was done by my good friend Brent Harris from Alchemist Foundry in Kalamazoo, MI, my go-to foundry!! Great job, Brent! Can't wait to show off his talented craftsmanship.